It All Starts with a Door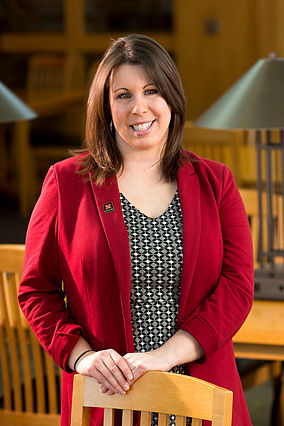 As I sat down and thought about what to write for my guest blog post, I had a hard time deciding what to say. Really. I completely re-wrote my post three times. First writing about three people who have had very specific impacts on my life, then writing about my involvement in a powerful organization, then focusing on one person and the many impacts that they have had on my life. But none of that felt perfect. Then, I had lunch with a friend who helped me realize the overarching theme in all of those topics: One door will open another door that will open another door.
Of course, I don't mean actual doors. They are the doors of famous sayings, you know the ones: "when one door closes, another one opens," and "when the door closes, look for the window." They are opportunities. They might be things that you're working towards, but they might be completely unexpected.
Recently, I mentally backtracked through some of my own doors. Here are a few of my favorite door-opening experiences.
Several years ago, my roommate and I invited two girls that we had never met to move in with us – crazy, I know. One of those strangers would end up opening a door or two for me. Two years into our roommate relationship I was leaving a contract job and looking for a position in marketing/advertising. She worked at a large agency in Lincoln, talked to the owner about me and soon after I was being called in for an interview. That's door number one.
I would stay at that job for nearly four years. Sure I learned new skills, and made some great friends, but there are four important connections, and open doors, that make this an important point in my life.
One of my co-workers started a non-profit organization, and because I have superb proofreading and organizational skills, he asked me to get involved. This is door number two. It's a fantastic fit for me because it's a cause that I truly care about, and everyone has fun working towards our goals. I have met some really great people because of this organization and I love that I am becoming more and more involved.
Also while at this job, I worked on a pro bono client that is a children's grief resource center in Lincoln. They were such a great client – appreciative for all we could do and making a significant difference in our community. When I left my job, leaving them was one of the things that I dreaded the most. So I made some space in my life and continue to volunteer for them today. For those keeping track, that was door number three.
While I was in this position, I had also toyed with the idea of teaching a college course or two on the side. As luck would have it, a copywriter on one of my accounts was an adjunct professor and looking to cut back his commitments. This is door number four. I like that I have to build my understanding of a broad range of topics so that I can help my students. But after a few years of teaching, I enjoy it even more now that my students are entering the workforce and becoming colleagues.
And finally, door number five: another co-worker was on the board of directors for our local American Marketing Association chapter. When there was another vacancy on the board, she all but volunteered me for the position. I could have very easily said no, but I'm all about making new connections, so I dove in headfirst. I could not have imagined what kind of impact this organization would have on my life. I've honed my leadership skills, made fantastic connections locally and nationally, and heard from some powerful speakers from big-name brands, all while having fun.
Those are a few of my doors – they are opportunities that I never imagined. So when it comes down to it, my point is this: be on the lookout for your own doors, and don't be afraid to walk through them. They might be unexpected, but they are opportunities that can lead you to unimaginable places.
And on a more personal note, thank you, Nicole, for opening two doors that would completely change my life.
More about Amber
Amber Wolff is the director of marketing and digital strategy at the University of Nebraska College of Law. In addition to her day job, Amber is also active in the Lincoln, Nebraska community. She is the president for the Lincoln American Marketing Association, serves on committees for Pink Bandana, Inc. and the Mourning Hope Grief Center, and teaches advertising courses at Nebraska Wesleyan University.